Welcome!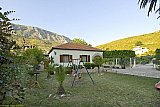 We invite you to Dugi Rat, a charming place on the Adriatic coast between Split and Omiš, situated near the Adriatic Highway. We are Kadic familly and we are pretty sure that you can spend a pleasant and comfortable vacation in Dugi Rat. Its beaches are an excellent choice for families with small children. In and around Dugi Rat beaches are mostly pebbled. Famous two, local beach "ispod Zilica" and "Glavica" are pebbled and very popular among local people too. If you prefer sandy beaches in a small place Duce there are 4 km of beautiful sandy beach, one of the best in Dalmatia.
Accommodation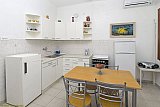 We offer you an accommodation in our house 'SLAVOMIR' which is located 80 m far away from the beautiful beach in little place Dugi Rat, 100 m far away from one of the restaurants and market and only 4 km far away from center of Omis. Our house has three bedrooms, lounge and kitchen, two bathrooms, large terrace... House is sourounded with typical Mediterean garden.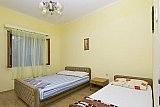 Our guests can spend unforgettable evenings in our traditional dalmatian konoba (small traditional restaurant) or on large terrace ideal for dinners with family and friends. Large parking space is reserved. We can offer you walk and sightseeing through our vineyards and plants of olive trees... We are known as producers of famous natural extra virgin olive oil, one of fines on croatian market ...